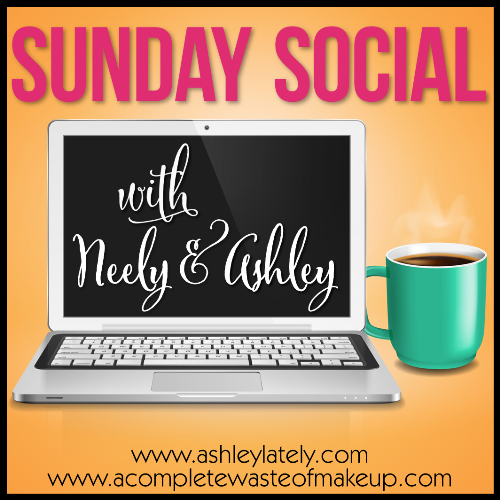 Hi Beauts !
So it's Social Sunday ! This is my second one and I definitely enjoy these, and good for a relaxing Sunday Post . This Sunday is all about the number 4, so off I go !
1. 4 favorite bands you loved in high school : Coldplay, Thursday, The Fray, and Bayside.
2. 4 go to meals you'd love to learn to cook or can cook really well : Beef Stroganoff, Mac n Cheese, Chicken Salad, Stir Fry !
3. 4 necessities to your daily life : My car, I always need my phone, laptop is a must and COFFEE !
4. 4 makeup necessities you must have if you could only have 4 on : Gel Eyeliner, Mascara, Eyebrow Kit and Lip balm.
5. 4 favorite apps on your phone or iPad :My phone, The Simpsons Tapped Out (love this game), Instagram, Pinterest, and Pandora
Hope you Beauts have a beautiful Sunday !